About Us
Alder Road Dental Practice is part of the Exate group.
Alongside its dental practices, Exate provides a range of other services, some of which are also in healthcare. Everything we do is connected by one clear aim:
To combine the skills and qualities of our team with first-class service so we continue to set new standards of excellence for every one of our customers and patients.

The Alder Road Team
Alder Road Dental Practice is owned and led by Dr Dilen Patel and Dr Yasmin Alloub, who are both experienced dentists.
Dilen graduated from Sheffield University in 2010, and soon after passed part 1 of the Membership of the Joint Dental Faculties (MJDF) exam with the Royal College of Surgeons. He has since completed a postgraduate Certificate in Implantology at the prestigious David Guy clinic in Cardiff and is about to complete a diploma in restorative dentistry at Professor Paul Tipton's institute in London.
Yasmin graduated from the University of Sheffield in 2009, and soon after passed the Membership of the Joint Dental Faculties (MJDF) exams with the Royal College of Surgeons. While working in a general dental practice she developed a keen interest in the science and art of endodontics – a specialism that focuses on diagnosing and treating tooth pain and performing root canal treatment. Yasmin has achieved a MsC in endodontics with the prestigious Simplyendo.
Dilen and Yasmin are committed to making the most of the latest technology and practice so the whole team at Alder Road can provide the best and most complete dental care possible. They also understand that, along with our expert and kind treatment, the environment we provide for our patients is critical to their experience. This is why we have recently refurbished the practice to continue to maintain its high standards.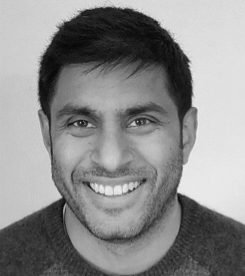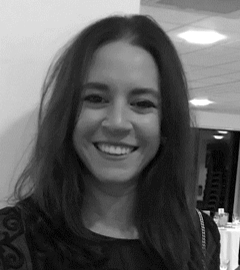 I have been with this dental surgery for almost 33 years.
I have had nothing but brilliant service
Dr Paul Lockyer BDS
GDC no: 58024 (registered 1983)
Paul has worked at Alder Road since he first qualified as a dentist, working alongside Dr R Ashworth. In 1989 Dr Ashworth retired and Paul took over the business. He is committed to providing comprehensive, high-quality dentistry to all his patients.
Paul is well known for his sense of humour and his ability to put nervous patients at their ease.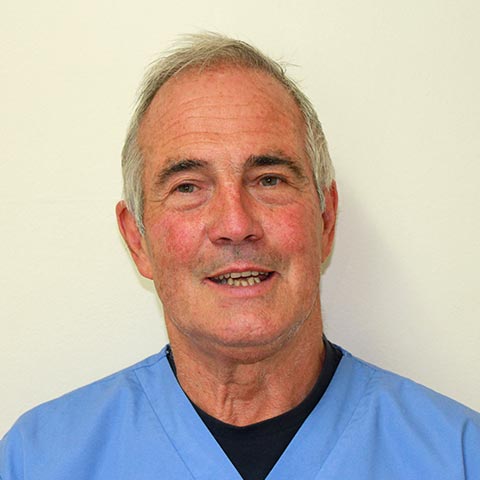 Dr Jon Shenton BDS
GDC no: 47594 (registered 1974)
Jon graduated from University College Hospital in London. He worked as an associate in Golders Green and then Dunstable, before he set up his own practice in Hertfordshire. Jon has a particular interest in oral surgery and keeping up with new innovations in dentistry.
Jon has now settled in the New Forest and, we're pleased to say, with us here at Alder Road Dental Practice. Married to Maxine, Jon enjoys walks in the forest and on the beach. He also loves sailing and is lucky enough to be a regular crew member on a yacht moored in Lymington.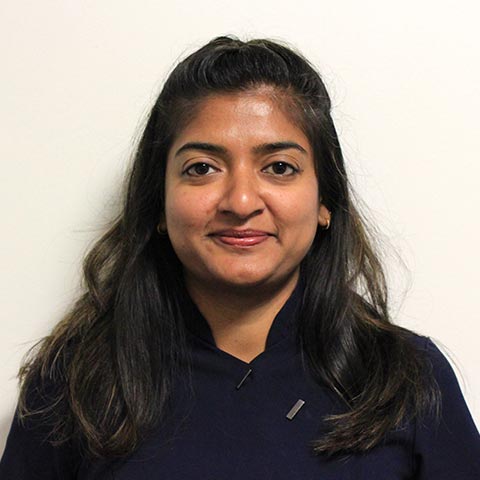 Dr Agila Jayaprakash BDS
GDC: 246736 (registered 2013)
Agila qualified as a dentist in 2008. She has been working in the NHS since 2013 and moved to Dorset in 2014, working in Bournemouth before joining our team in 2018.
Agila has also completed a course in facial aesthetics, is an Invisalign provider and is qualified to use Bioclear, a non-invasive cosmetic treatment that enhances smiles.
Agila has a special interest in cosmetic dentistry and is studying for an MSc in Aesthetic Dentistry at Kings College, London. To help her take on more complex restorative cases, Agila is training under Basil Mizrahi, a well-known specialist based in Harley Street.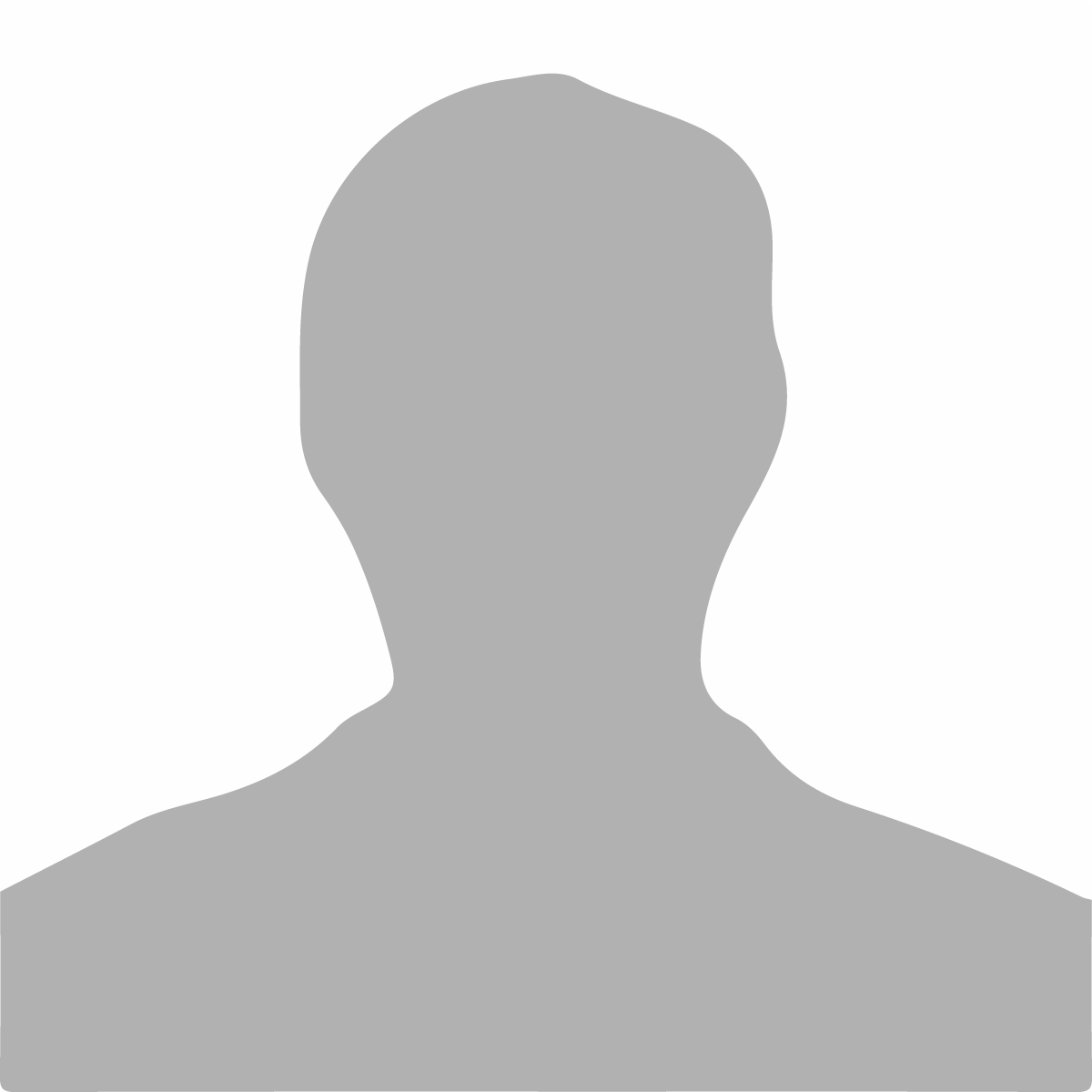 Dr Paulina Prahl-Kiedrowska BDS
GDC: 203202
Paulina graduated from The Manchester University in 2015 with MSc (Master of Science) in Restorative and Aesthetic Dentistry. She provides dental treatment from the latest modern dentistry, including white cosmetic restorations, crowns, bridges, dentures, and root canal treatments.
With all treatments her aim is to preserve as much tooth structure as possible to maintain the natural appearance and function. She also provides fixed braces and Invisalign treatments (clear aligners) to straighten teeth, as well as whitening and the recently very popular bonding.
In her spare time she loves to play tennis and recently began kite surfing, which gives her a lot of energy for the whole week.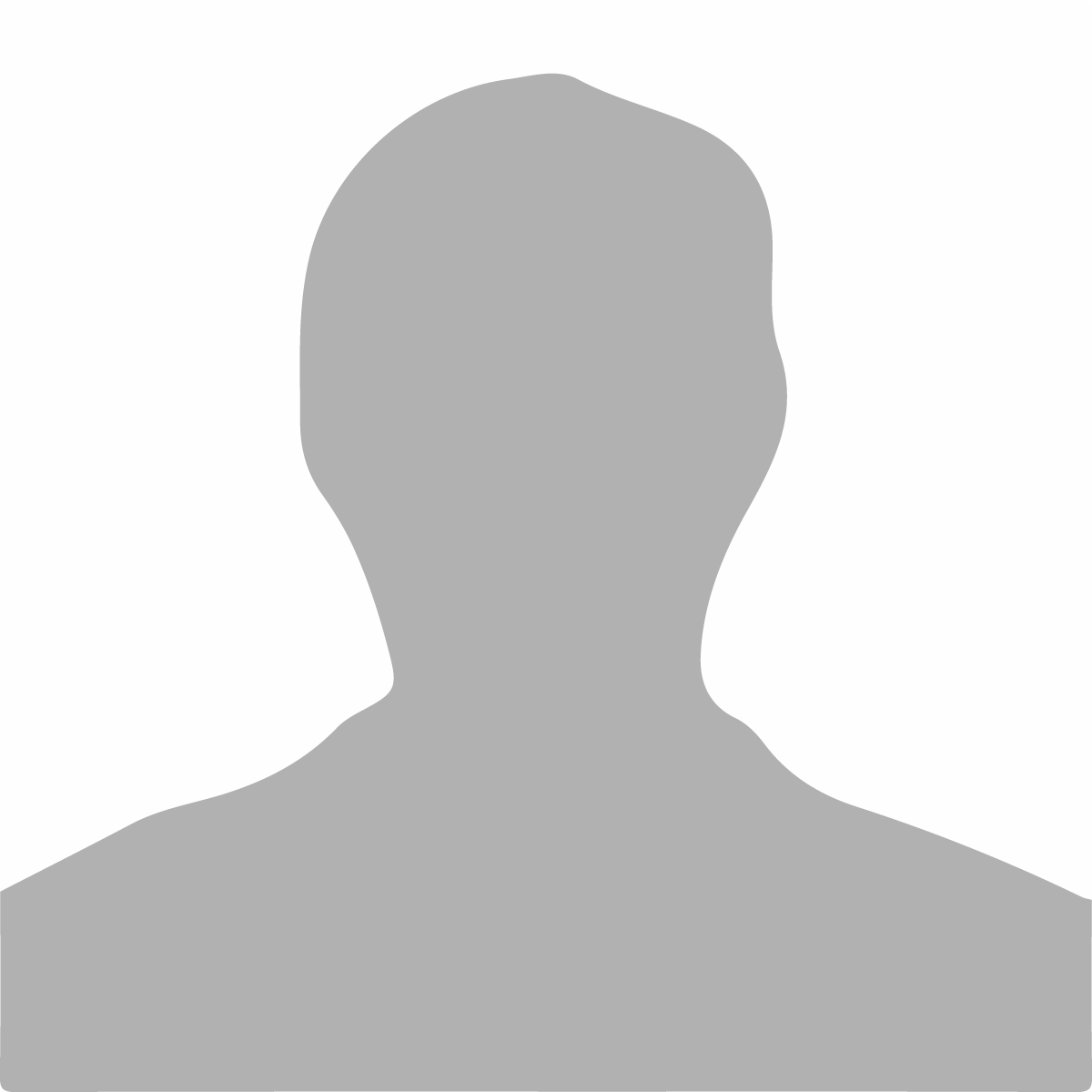 Dr Jasper Westhuizen BChD (Pret) 1990
GDC: 68662
Dr Westhuizen is an extremely motivated dentist with a compassionate and friendly manner. He qualified in South Africa in 1990 and moved to England in 1993. Since then, Jasper has worked in the UK within private and NHS practices. He completed sedation training through SAAD in 1996 and a one-year course in implantology and bone augmentation in 2003.
Over the past 30 years, he has gathered vast experience and knowledge in many aspects of dentistry. This includes numerous post graduate studies, namely orthodontics, facial aesthetics, sedation and implantology. Dr Westhuizen finds great value in colourful explanations to illuminate his patients to the fast-moving world of dental research, thus keeping patients at the cutting edge of advanced dental thinking.
Passionate Interests Include:
Implants: Reconstruction and rejuvenating the often-debilitating effects of tooth loss and dentures.
Cosmetics: The art of enhancement of the natural attractiveness of your smile
Our Dental Hygienists & Therapists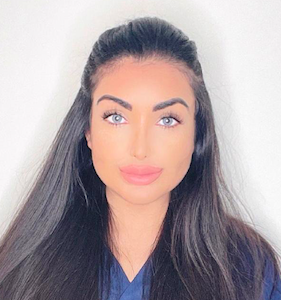 Dorna Abbassi
Dental Hygienist & Therapist
GDC no: 290836 (registered 2020)
Dorna graduated with a BSc in Oral Health Science achieving a Distinction in 2020. She then went on to complete her training in Dermal fillers and Botox in the prestigious Harley St (London). Dorna likes to work to a Gold standard, is very passionate, enthusiastic, has excellent communicational skills and takes a lot of pride in her job.
In the short time Dorna has been here, she has received a number of fantastic feedbacks and reviews from patients. In her spare time she likes to go for runs and long walks along the beach.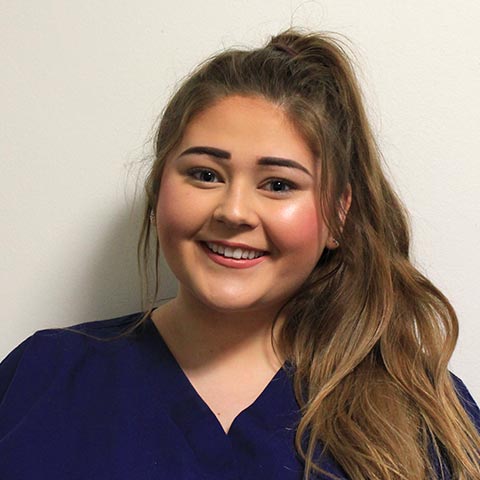 Laura Martin
RDN Nurse
GDC no: 281321 (registered 2019)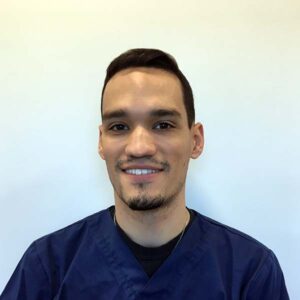 Grant Robinson
Trainee Dental Nurse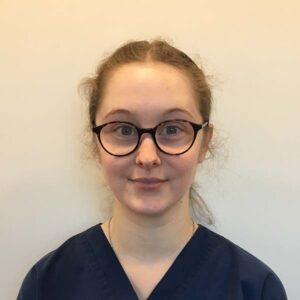 Gabrielle Lazenbury
Trainee Dental Nurse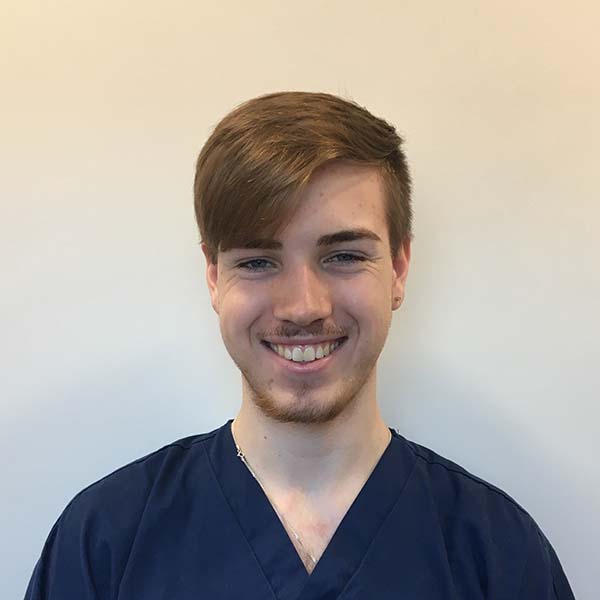 Stuart Fogarty
Trainee Dental Nurse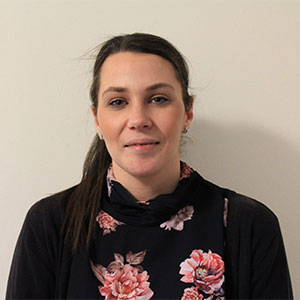 Amy Miles
Practice Manager & RDN
GDC no: 187470 (registered 2010)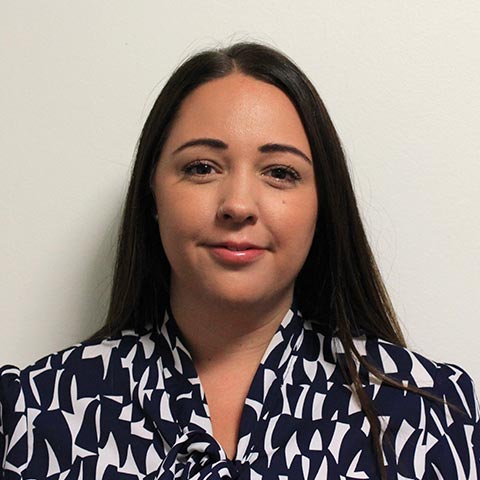 Katie Martin
Receptionist